Peking University Information Session for Undergraduate Program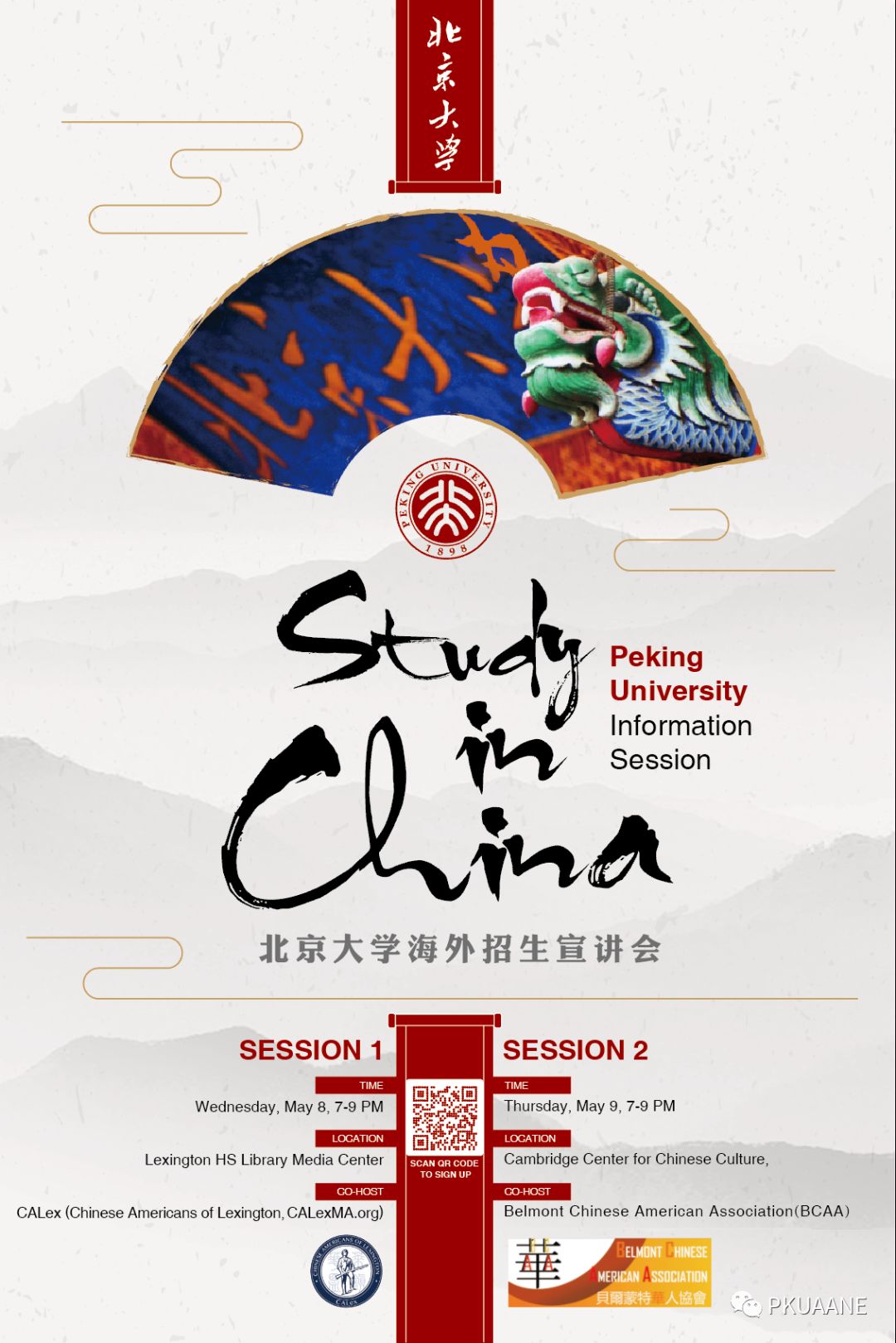 About Peking University
Peking University is ranked one of the top research universities in the world. Since its establishment in 1898, Peking University has played an integral role in the development of the Chinese nation and in the development of democracy and scientific understanding in China. The University is alma mater to many exceptional intellectuals who went on to become transformative forces firmly committed to the advancement of knowledge and betterment of society. Peking University is ranked 8th in the 2018 Nature Index Universities Ranking. Teaching and learning system at Peking University is based on its cross-disciplinary programs and majors, diversified secondary enrollment and flourishing innovation and entrepreneurship, provides students with more robust learning, more flexible opportunities and more frontier exploration.
Undergraduate Program
Peking University is one of the first Chinese universities to offer educational programs for international students starting from 1952. By Fall 2018, 2,737 degree-seeking international students from 129 countries studied at PKU, including 1,461 undergraduate students. Nearly 123 undergraduate majors are open for international students.
Eligibility
1. Non-Chinese citizens;
2. Above the age of 18 and under the age of 25;
3. Results of international standard tests(SAT/ACT/AP)
4. HSK (Chinese Language Test) Results
Standard Tests Requirements
SAT: SAT I≥1400; at least 3 SAT II subjects≥650 or 3 AP  subjects≥4 +

ACT: ACT score≥30

HSK Level 6≥210
Note: Economics, Management and Science majors are required to  present results in the subject of Mathematics
Tuition Fee
Humanities Subject: 26000 CNY/Year, Science Subject: 30000 CNY/Year
Scholarships
Chinese Government Scholarship(CGS): Covers tuition fees, accommodation, living allowance and comprehensive medical insurance
Beijing Government Scholarship (BGS): Covers tuition fees
Peking University Scholarship (PKUS):  Covers tuition, living allowance and comprehensive Medical Insurance
Pre-University Program
1 Year Language + Undergraduate Program
PKU Information Sessions

Session   1
Time:Wednesday,   May 8, 7-9 PM
Location:Lexington HS Library Media Center
251 Waltham Street, Lexington

Session   2
Time:Thursday,   May 9, 7-9 PM
Location:Cambridge Center for Chinese Culture
425 Waverley Oaks Road Suite   214, Waltham
Please scan the QR code below for registration.